From Friday, October 12, 2018 2:00 PM
to Friday, October 12, 2018 5:00 PM
Gymnasium Ottobrunn, Karl-Stieler-Straße, Ottobrunn, Deutschland
Two Workshops - Start Game Development with Unity - Bundeswettbewerb Informatik - Getting started
Basic programming concepts

Software development

Visual/Block programming

Game design
Nearby upcoming activities:
BASIC CODING
Sun, Oct 24, 2021 9:00 AM
Students do some basic coding activities and get acquainted with "coding"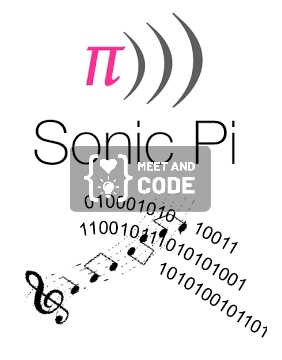 Musik programmieren mit Sonic Pi
Fri, Oct 29, 2021 3:00 PM
Wenn Ihr Spass habt mal Musik und Programmieren zusammenzubringen, dann lasst uns gemeinsam mit der kostenfreien Software Sonic Pi experimentieren. Wir zeigen euch an Beispielen die Grundlagen und Befehle, damit Ihr Töne, Samples, Schleifen (Loops) und Effekte erzeugen und zu Eurer eigenen Musik machen könnt. Das Online-Event findet als Jitsi-Meeting (Browser, am Besten Chrome) statt. Eine Webcam und ein Headset wären daher gut. Die kostenfreien Software Sonic Pi solltet Ihr vorab installieren. Rechtzeitig vorab bekommt Ihr auch etwas Material und alle wichtigen Infos.
Kurskiosk G-Suite/Einsatz Klassen-TVs
Fri, Dec 24, 2021 12:00 AM
Die Lehrpersonen erhalten in schulinternen Kurzfortbildungen durch die SL bzw. den EDV-Beauftragten einen Überblick und eine Einführung in die verschiedenen Apps der G-Suite, deren Funktionen und den effizienten Einsatz im Berufsleben.