From Monday, October 17, 2016 9:00 AM
to Friday, October 21, 2016 9:00 PM
CEIP GONZALO FERNÁNDEZ DE CÓRDOBA
Calle Adanero, 3B, 28024 Madrid, España
Durante toda la semana trabajaremos código con todos nuestros alumnos del colegio.
Elementary school students
Mobile app development

Robotics
#ROGO16

Rototizando el gonzalo
Nearby upcoming activities: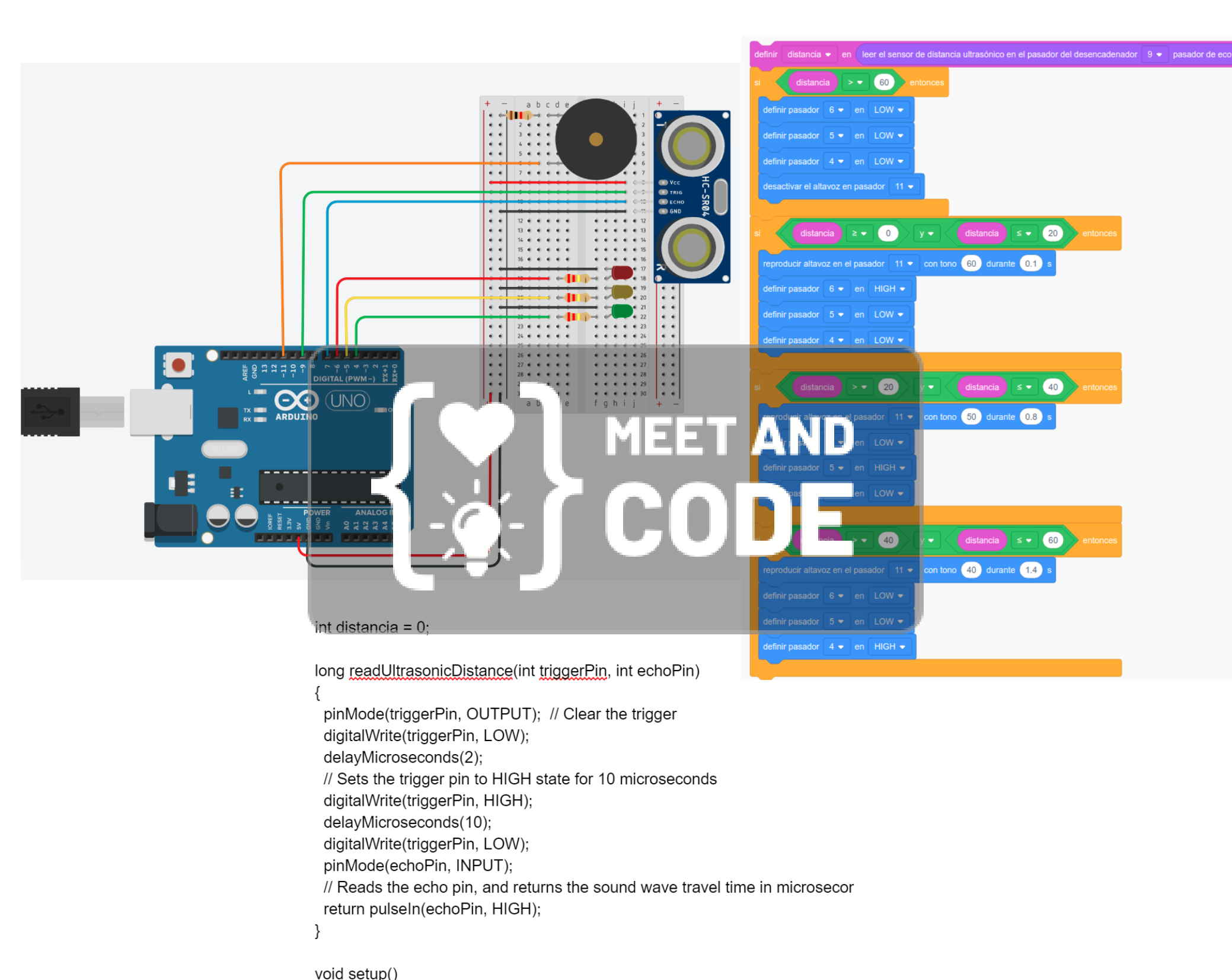 Taller de Arduino a distancia
Mon, Oct 5, 2020 4:00 PM
Aprenderemos las bases de la electrónica mediante prácticas para realizar en Arduino. Posteriormente aprenderemos a programar con bloques para que el circuito realice la función esperada. El taller está destinado a jóvenes de 16 a 22 años sin conocimientos de electrónica ni programación. Comenzaremos el taller con una explicación por videoconferencia de los componentes del kit arduino y los objetivos a lograr. Realizaremos una práctica introductoria utilizando la plataforma Tinkercad, donde podremos realizar el montaje de los componentes, la programación correspondiente, y ver cómo funciona. En la segunda sesión propondremos una práctica que los y las jóvenes tendrán que realizar en Tinkercad y luego con los componentes reales. Mediante vídeo, haremos seguimiento del montaje de la placa. En la tercera y cuarta sesiones desarrollaremos prácticas de complejidad creciente, siguiendo la misma metodología.
European Code League
Tue, Sep 1, 2020 12:00 AM
We invite teachers and their students to get creative and present your innovative coding projects for STEM lessons in primary and secondary schools at the European Code League. We are looking for coding projects you've developed with your students. You are free to use digital tools such as microcontrollers (Arduino, Raspberry Pi, Calliope, etc.) and/or various programming environments and languages (Snap!, Scratch, C++, etc.). All European STEM teachers and STEM teachers in training from primary school to secondary school can participate with their students. All information at ww.science-on-stage.eu/codeleague.
Escornabot in our class
Thu, Oct 15, 2020 9:00 AM
Coding for our kids is generally best to introduce through fun hands-on games and activities that make them think like computer programmers. Escornabot is going to help us to promote logical thinking, having a problem to solve.