From Sunday, September 12, 2021 8:30 AM
to Thursday, September 16, 2021 4:30 PM
Sauðárkrókur, Sveitarfélagið Skagafjörður, Norðurland Vestra, ISL
Este congreso forma parte de una mobilidad erasmus que se ha organizado en modo de congreso internacional para conseguir un efecto de gran difusión tanto local como internacional.   En esta movilidad, desarrollaremos los contenidos previstos en 3D, programación y Realidad Virtual. Esta Movilidad también se ha beneficiado de los estudios de especialización industrial VET de la escuela FNV.

    Realidad virtual :     Aprender diferentes modelos de dispositivos de realidad virtual,     Creación de modelos de 360 ​​grados,    Aplicación de la tecnología 360 - VR al emprendimiento local y la preservación del patrimonio natural de los frailecillos

    Impresión 3d :       Software Tinkercad,        Formatos 3D STL u OBJ,        Programa NETFAB,        Comprobación de modelos 3D con el programa Slic3r,       Conversión para imprimir el modelo Ultimaker Cura,        Escala, tamaño y ubicación en la impresora y  Diseño 3d por capas.
    Programación:  Programación en Python
Software development

3D printing

Augmented reality
Nearby upcoming activities:
Viaggio di istruzione on-line interattivo nel mare del nord
Tue, Sep 19, 2023 12:00 AM
Partecipazione all'attività prevista nel percorso di aggiornamento per docenti "Viaggio di istruzione on-line interattivo nel mare del nord" in SCUOLA FUTURA. 
Code at CO:WORX
Tue, Oct 3, 2023 6:30 PM
We are offering a set of beginner coding workshops to the children of Edgeworthstown, a small town in County Longford, a part of rural Ireland that is often forgotten. The workshops will use Scratch, and MakeCode for :microbit. They will be pitched at beginners from age 8 and upwards. The goals of the event are to introduce children from this area who would not otherwise have access to such workshops, due to low income, lack of IT devices etc. What makes this event special is the fact that laptops, microbits and makemakeys will be made available for use in the workshops, allowing children to explore and enjoy technology in a fun and engaging manner. This area of Longford has a very high proportion of low income families who are socially deprived, many coming from a migration and refugee background.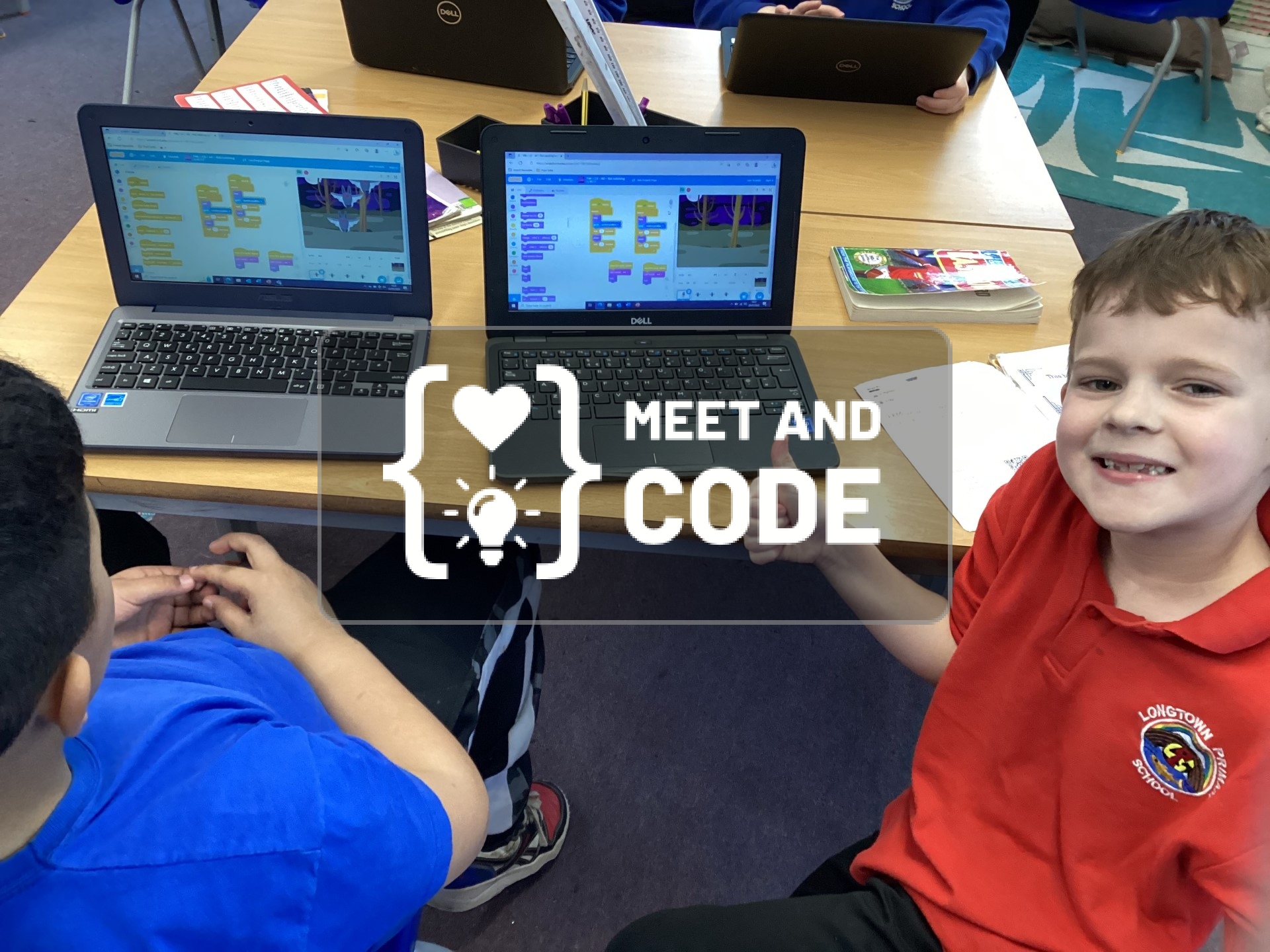 Computing jobs of the future
Wed, Oct 18, 2023 9:00 AM
In this event we will look into computing networks and how our school, community and country are connected. We will use programming to make games and create characters using our imagination. We will also explore how computing is used in different ways for most of the jobs we do in everyday life and observe links to their aspirations to the future. We will then use computing to plan, make and edit a video explaining how they will use computing in the future. The children will then take part in an assembly with KS2 where they can talk to people who have a job in IT/Computing. Finding out what they do in their jobs and why they chose to do that job. The aim of this is to outline to the children how what they have learnt does have real world advantages. The children will then tell the other KS2 children in the assembly what they have learnt throughout the day and how they will use computing before showing the videos. With the aim to be that this day is repeated with the other KS2 year groups at another date. The goals of this event are to introduce the children to the range of things they can do in computing and how computing is important to our everyday lives and has an impact on lots of different jobs. As well as inspire some children to think about their future careers. The first event will target Year 3 as this is the class with the computing lead, however the plan is to repeat this day with all KS2 children, eventually adapting it into KS1. Due to the area we live in it is very common for children to follow on from their parents and do the same jobs, such as farmers etc. This event allows us to give these children the chance to understand that computing isn't just about being on computers in school but in fact it is embedded in everyday life and if they wanted to they can do something different. We also have an SEN children who loves doing computing, this will show them that they can do something they love and are good at when they grow up. This will begin in 1 school, however if we are successful the money will be used to help train other teachers to use computing to inspire. As part of a trust of schools this training can allow events like this to potentially inspire a huge amount of children all across Cumbria.