From Friday, September 18, 2020 7:00 AM
to Friday, October 9, 2020 12:00 AM
Kirschenallee 100, 47443, Moers, Moers-Hochstraß, Nordrhein-Westfalen, DEU
Kinder der 4. Klassen werden im Unterricht erste Programmiererfahrungen mit app.code-it-studio.de machen. Kids of 4th grade will have the chance to make first experiene with programming working in lessons with app.code-it-studio.de.
Nearby upcoming activities:
Robotik für die Jüngsten
Tue, Oct 12, 2021 3:00 PM
In unserem Workshop "Robotics für die Jüngsten", möchten wir uns spielerisch der Welt der Robotik nähern und gemeinsam überlegen, wie wir verschiedene Lernroboter im Kindergarten oder als Freizeitprogramm einsetzen können. Zum Einsatz kommen der Cubetto, Blue-Bot und der Bee-Bot. Der Workshop richtet sich an Multiplikator*innen und ist kostenlos.
Opening CodeWeekNL
Mon, Oct 4, 2021 7:00 PM
Informatica als schoolvak is de kern van de vakvereniging i&i. Daarnaast zet i&i zich ook in voor digitale geletterdheid. Dit jaar organiseert i&i de CodeWeek en zal daar een doorlopend programma voor organiseren. Er worden online sessies georganiseerd oa. over the beauty and joy of computing. Het lesmateriaal is door i&i vertaald naar het Nederlands en is te bereiken via www.bjoc.nl. Doelgroep zijn docenten en leerlingen. Door de combinatie aan te spreken komt er een actief netwerk tot stand om samen te kijken en te werken met het lesmateriaal. Het materiaal is altijd gratis te gebruiken. Het onderliggende platform is SNAP!. Informatie wordt gedeeld via twitter, instagram, email en via de website codeweek.nl. BJOC is een formele cursus van de universiteit van Berkley (US). Door het materiaal te vertalen is het toegankelijk voor veel meer leerlingen/studenten. Naast de introductie BJOC/SNAP!/Blockly zal er ook een verbinding gemaakt worden met Hedycode.com. Er is dus een volledige leerlijn mogelijk tot aan python.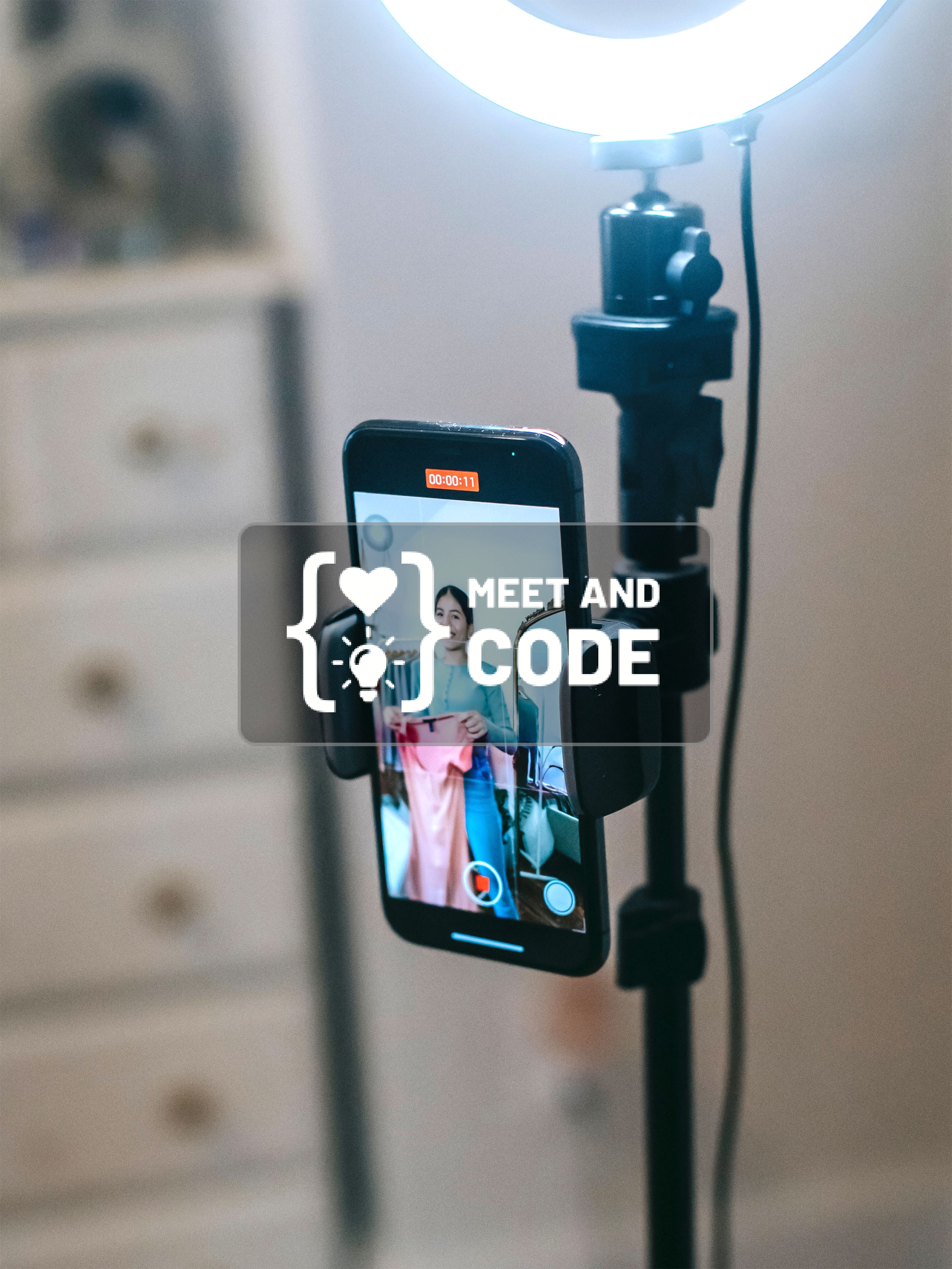 Videos auf TikTok, Twitch und YouTube
Sat, Sep 25, 2021 10:00 AM
Es ist ziemlich cool nicht nur zu posten, sondern auch live auf TikTok, Twitch oder YouTube zu streamen. Aber damit deine Videos auch richtig gut werden und viele Follower anziehen, solltest Du ein paar Dinge beachten. In diesem Kurs lernst Du wie es richtig geht! Was nutzt der beste Sound, wenn er nicht erlaubt ist und nicht abgespielt wird? Welche Inhalte darfst Du in welchem Alter erstellen und welche nicht? Darüber hinaus lernst Du: • Unterschiedliche Möglichkeiten coole Videos zu erstellen • Trends erkennen und anwenden • Viral gehen • Kreative Ideen in deine Videos einbringen • Funktionen und Effekte richtig nutzen • Effektiv die sozialen Medien verknüpfen um mehr Reichweite zu erzielen Wie dein Account erfolgreich wird und Du viel Freude an TikTok, Switch und YouTube bekommst, lernst Du in diesem Angebot!