From Sunday, October 28, 2018 2:00 PM
to Sunday, October 28, 2018 5:00 PM
Rue du Serpont 123, Libramont-Chevigny, Belgium
Learning workshop with mBot ( educational robot ) for getting hands on experience about graphical programming electronics and robotics. N.B : Workshop organized in collaboration with LiBraCode for Libramont area kids
Primary school

Secondary school

Higher Education
Basic programming concepts

Robotics

Unplugged activities

Playful coding activities

Art and creativity

Visual/Block programming

Motivation and awareness raising

Promoting diversity
Nearby upcoming activities:
AI for Families
Sat, Oct 7, 2023 2:00 PM
To celebrate and kick-off the EU Code Week and the robotics week, GITLux and Workshop4Me will collaborate to deliver an afternoon dedicated to Artificial Intelligence for parents and their children, promoting digital awareness and inclusion. Panel and Workshop: Artificial Intelligence and Coding for Families When: October 7th 2023 from 2pm to 6pm 14h - 15h: Panel discussion AI for Non-Techies 15:00 - 15:30: Coffee break 15:30 - 17:00: Workshop for Parents + their Children Who: An estimated audience of around 100 people - between parents and children together. Adults and children ages ranging min. 11-18yo. Stakeholders Girls in Tech Lux will be responsible for: Providing volunteers for the training workshop to be trained by Avanti Sharma between 10 days and 1 week ahead of the workshop. Arranging the location where the event should take place. Classroom setting, with projector and screen available. Getting 4 panelists from diverse backgrounds and didactic for the non-techies audience. LapTops for those who won't have one. Catering for the coffee break. Workshop4Me will be responsible for: Train the trainer: Avanti will be training of all the volunteers on how to facilitate the session/ availability for this session 10 to 7 days ahead of the event. Panel: Madhumalti will facilitate the panel and Avanti will be part of it, for representation of the GenAlpha and young girls that can be interested in tech.
Floor robots in P1
Mon, Oct 2, 2023 8:30 AM
Explore , discover, understand and code different floor robots. Each pupil will have a graded number of challenges to solve.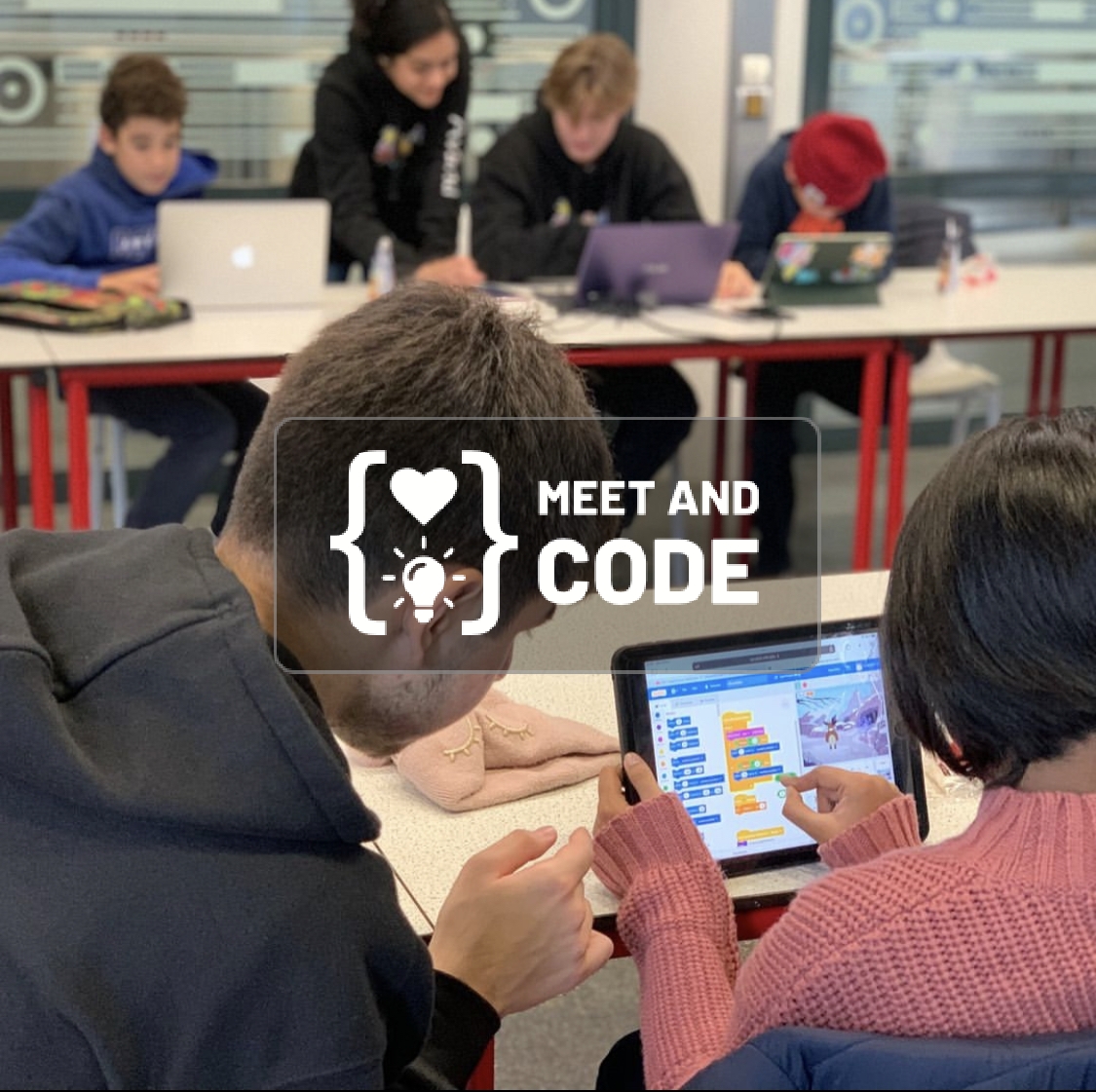 Sustainability Hackathon – Make a game for the SDGs
Sat, Sep 23, 2023 2:30 PM
The workshop is targeted to SDGs #5 Gender Equality and #13 Climate Action with the theme "OneEarth. OneFamily. OneFuture". The session is an introductory course to coding with Scratch. The session is aimed at children aged 8 – 14 years, who are beginners to code. The session consists of 2 main parts – A guided workshop on creating a story using Scratch, and an SDG Hackathon. The workshop starts with an introduction to the platform, where the participants will be guided how to create a unique story by the lead coach. During this introductory segment, the participants will learn how to add sprites, animate their characters and make their projects interactive. Once familiarized with the coding platform, the participants will be divided into teams to make a project for the SDG Hackathon. Each team will draw an SDG Goal Number and 3 sustainability words which they must include as the theme of their project. As the timer starts, the team members will work as a group to discuss ideas for their project. The children will distribute roles and deliberate on deliverables for each member. The idea is to encourage leadership, communication skills, and teamwork. During the creation of the project, coaches will guide the groups and be available to answer questions. Once the hackathon time is up, each team will be given 5 minutes to present their project to the jury members and other participants. Each team member should be involved in the presentation. The jury members will ask questions and comment on the project idea, teamwork, and execution. All feedback will be given in an uplifting manner, in order to encourage all participants. The top 3 projects will be awarded with a prize, and all participants will be given a certificate. The goal is to make the workshop engaging for every participant. The workshop format is as follows: a. Intro to Scratch b. Explanation of Hackathon (Teams, Goal # Selection, etc.) c. Hackathon d. Pitch/Presentation + Feedback e. Prize Distribution Breaks and energizers would be dispersed throughout the workshop to keep the session interesting and enjoyable. The session is welcome to all children, and would have a highlight on girls to represent SDG #5 Gender Equality well.