From Friday, October 20, 2017 11:29 AM
to Friday, October 20, 2017 11:29 AM
DJ203C, Mihăileşti, Romania
Technology is causing major societal changes in the world. There are studies that raise awareness about the loss of jobs, but they also underline that fact that new ones will be created. However, in rural areas, where most of the citizens have no digital skills how can one talk of the possibility of new jobs? These citizens are bound to be left behind in this new tech society if we don't act on it. The program that we propose will consist of coding lessons for school pupils in 2 schools in rural area. They will have a chance to build a modular robot and start programing it. The lessons will be organized in the 2 schools in Mihailesti village.
Nearby upcoming activities: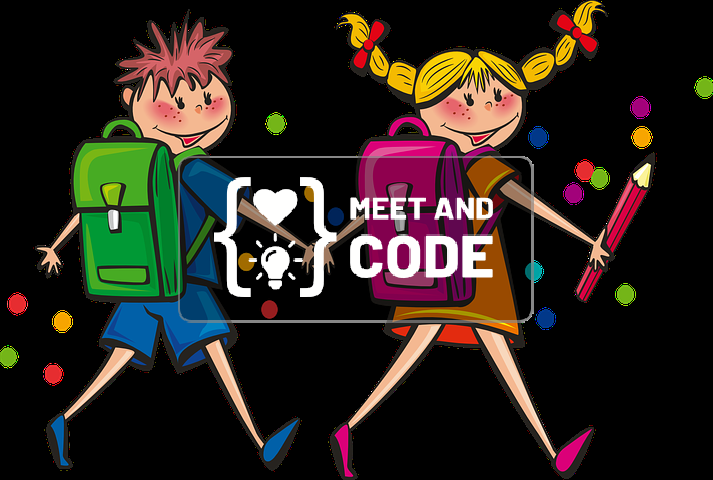 Împreună învățăm
Fri, Sep 24, 2021 3:00 PM
Evenimentul va fi organizat în cadrul Liceului Tehnologic Agricol, comuna Bărcănești din județul Prahova, prin intermediul platformei ZOOM. Elevii din clasa pregătitoare vor fi inițiați de colegii lor mai mari din clasa a V-a, în crearea unor scurte povești cu personaje utilizând Scratch. Aceștia, au lucrat cu doamna învățătoare Mariana Brătescu în cadrul câtorva activități, doamna urmând cursul organizat de TECHSOUP - "Predau Viitor", prin intermediul căruia și-a dezvoltat abilitățile de a lucra cu Scratch. Vor da viață unor personaje îndrăgite, pe care le vor prezenta altor colegi, părinților, etc. Vom organiza și un concurs, în cadrul căruia vom desemna cel mai ingenios personaj. Elevii vor fi împărțiți pe grupe. O grupă va crea povestea, altă grupă va crea costume personajelor din materiale reciclabile, altă grupă vor îmbrăca roboții cu costumele create și vor pune in scenă personajele. Astfel elevii mai mari îi vor învața pe cei mici. Este foarte important să inițiem elevii aflați la începutul drumului în tainele tehnologiei, să le dezvoltăm abilitățile de scriere creativă într-un mod inedit și abilitățile digitale, atât de necesare.
Using Scratch in STEM activities
Mon, Oct 11, 2021 12:00 AM
During this event, students will put themselves in the position of creators and developers, which will teach them to be more critical and to understand why it is good not to remain just simple consumers of digital technology and to put into practice their creativity, imagination in creating quality final products. They will create their own applications and video games about STEM activities, with applicability for other disciplines.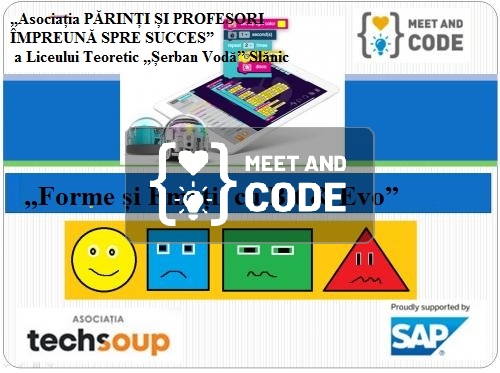 "Forme și Emoții cu Bit & Evo"
Tue, Sep 21, 2021 11:00 AM
Evenimentul se va desfășura sub forma unui webinar pe Zoom, în data de 21.09. 2021, pe parcursul a 90 de minute, cu participarea unui grup de 20 elevi din categorii dezavantajate, aflați în situație de risc, cu tulburări din spectrul autist, din familii monoparentale sau aflați în grija rudelor. Împreună vom încerca prin intermediul tehnologiei, codării să dezvoltăm empatia, să facilităm procesul de înțelegere a emoțiilor precum și integrarea socială a acestor grupuri vulnerabile. Copiii vor lucra în 4 echipe și vor experimenta emoții ca: Bucurie, Tristețe, Frică, Mânie, asociindu-le prin codare forme și culori diferite: Cerc (galben), pătrat (albastru), dreptunghi (verde), triunghi (roșu), realizând un dans specific fiecărei emoții. Elevii vor avea posibilitatea să își perfecționeze și competențele în limba engleză. Cele mai bune proiecte vor fi premiate de către o echipa formată din profesorul îndrumător (Bădulescu Constanţa Margareta), președintele Asociației " Părinți și profesori împreună spre succes" și directorul Liceului Teoretic "Șerban Vodă" Bîtie Lavinia. Evenimentul va fi popularizat pe pagina Asociației, site-ul Liceului Teoretic "Șerban Vodă".