From Thursday, October 19, 2017 1:11 PM
to Thursday, October 19, 2017 1:11 PM
Ollscoil Bhaile Atha Cliath, Sráid an Choláiste, Colaiste Na Tríonóide, Dublin 2, Ireland
A drop-in-when-you-can Turtlestitching workshop from 10:00 to 17:00 this Thursday 19 October in room 0.11 in the Lloyd Institute at TCD. Turtlestitch is a jigsaw-programming environment for creating embroideries from code. Bring your brain, a laptop or tablet, something material you'd like to embroider on, and you can use my programmable embroidery machine to stitch your own design. I have thread in primary colours, metallic, luminous and conducting (bring your own LEDs / batteries). Halloween themes may be creatively fruitful! 'something you'd like to embroider on' could mean anything from a small square to a t-shirt or hoody. I'd humbly suggest not something too precious in case it all goes wrong. There is no set start or stop time, but just to make some kind of order out of chaos, I'll do an introduction on the hour, starting at 11:00 (assuming anyone turns up!). If you'd like to start now: www.turtlestitch.org And no need to RSVP, but let me know if you are coming!
Primary school

Secondary school

Higher Education

Post graduate students

Employed adults

Unemployed adults
Basic programming concepts

Playful coding activities

Art and creativity

Visual/Block programming

Internet of things and wearable computing

Motivation and awareness raising

Promoting diversity
wearables

Turtlestitch

embroidery
Nearby upcoming activities:
North Offaly Dojo - Thursday 14 October
Thu, Oct 14, 2021 6:30 PM
We are delighted to present our first EU Code Week event, taking place on Thursday 14 October from 6.30pm to 8.00pm. In this event, we will explore Scratch and make some games using Scratch.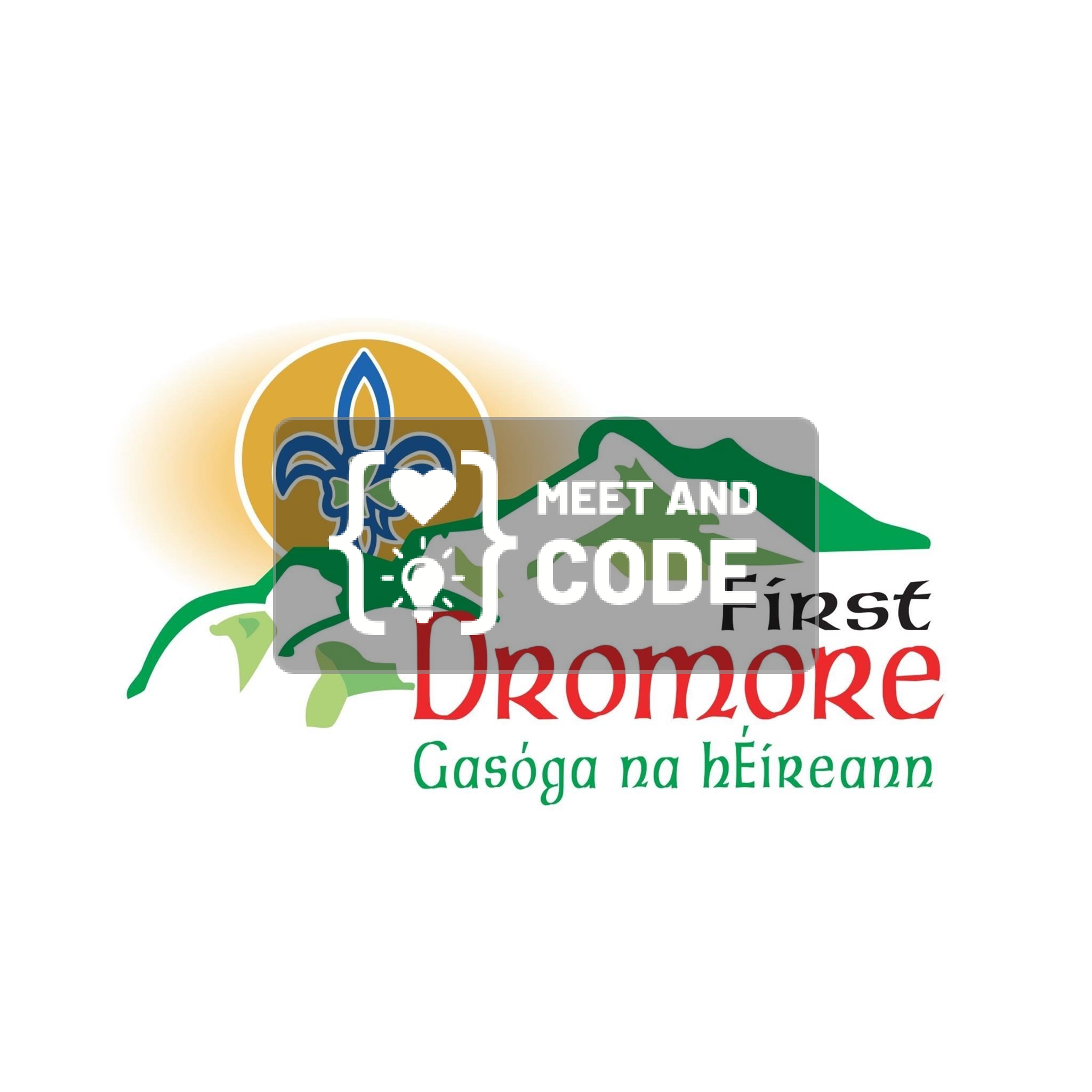 Scout Electronics
Tue, Oct 5, 2021 8:00 PM
The scouts are returning in September and they want to learn more about how electronics work with the goal of building their own drone. We have created a program to teach them about electronics, 3D printing and how to fly a drone. In our first part of the program, we are going to learn about electronics. The scouts will start off by learning how to build basic circuits using Micro-bits and Arduinos. They will use the existing online resources at the start to learn the basics. Once they get to grips with those, we want them to build a small electronic device that works on battery power. There are a number of small projects already available online such as torches and speakers but we want the scouts to come up with their own ideas. The final project will involve planning out the idea, creating the electronics device. We also would like the projects to use soldering and have an enclosure. Once all the projects are finished, we will do a demonstration to the other scout sections. The scouts will learn how to build their own electronic devices from scratch along with some presentation skills as they will need to let everyone know how cool their idea is.
Make Your Own Website Workshop
Thu, Oct 21, 2021 10:00 AM
This content will teach kids how to code and how to build their own website. We will be using Visual Studio Code to input our code and we will also use Google Chrome to search for images and colours to add to our website. We will also use google chrome to check our progress as we work on our website. The goals of the event are to make the kids more familiar with the programs available to build a website from start to finish, and also the steps involved. We will also want to help them improve their coding skills. It is beneficial for the group to be able to see their progress as they work on the project. The event is special for the target group of kids as with just a laptop and internet connection they will be able to turn some lines of code into a website and then from there develop it further to add their own touches to it. One of the best things about the workshop is that we will be basing our website around a particular subject but the group can modify their site by adding different images and colours that they like. The group can find all the relevant information including registering for the event by contacting us through phone/email.