Coding with art through Storytelling
Target Audience
Teachers and educators
Pre-primary students (3-6)
Primary School students (6 to 12 years)
Purpose
To cultivate skills of observation, interpretation, and questioning through engagement with art.
To be creative and collaborate with others for a common goal
To create an algorithm in order to re-narrate the story.
Recommended Materials
This activity can be implemented as an unplugged activity or by using an educational programmable robot such as beebot/bluebot/mouse robot.
beebot arrow cards or arrow cards for the unplugged activity
Description
In this challenge students will get inspired by an artwork, create a story and illustrate it. Then they will try to re-narrate the story by using a programmable robotic kit/or as an unplugged activity.
Instructions
The teacher asks students to observe a painting/photo.
They use the thinking routine "Beginning, Middle, End" (Project Zero of Harvard School) in order to create a story.
The teacher asks them "If this artwork is the beginning/middle/end of a story, what might happen next/before/in the end?
Students illustrate the events of the story.
Students recall the story and put the events in the grid. Using arrow cards, they create an algorithm helping beebot re-narrate the story.
Share the link to your work in your
Instagram Bio
: tap the
Edit Profile
button on your Instagram and add the link to your work in the Website field. After that, create a new post, add a screenshot of your work, write "
Link in Bio
", add the hashtag #CodeWeekChallenge and mention @CodeWeekEU.
Example
The teacher works with the students to model how to design an algorithm with the cards that will provide instructions for the Bee-Bot or other robot to get to the first event of the story on the mat. Students work in teams of 3-4 to design an algorithm for the robot to move to the next sequence. Students test their algorithms on the class mat and debug, as necessary.
They continue to move through as many story events as they can
This activity can be implemented also as an unplugged activity.
One child is the robot - another child the programmer. The programmer creates an algorithmic path by using the arrow cards in order to help the robot to move from one image to another and re-narrate the story. Each time the robot is in an image it is asked to tell a part of the story.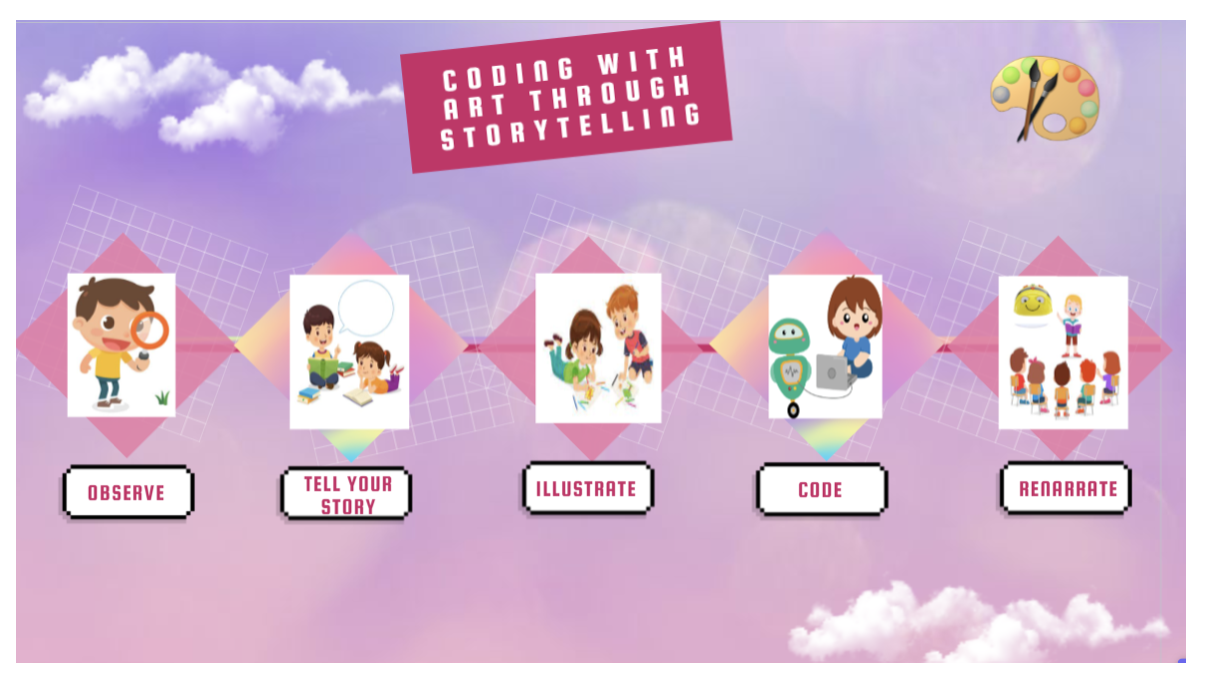 Click
here
to download this challenge as a word document.