Calming LEDs: create a simple device with micro:bit
Target Audience
Students (6-12)
Recommended Materials
a micro:bit device and battery pack (if available)
a laptop or tablet with which you can visit Microsoft MakeCode and Youtube
microbit.org for the activity resources
Purpose
To design a simple digital artefact with a helpful purpose
To explore sequences and animations and how they work
To test and debug simple code
To iterate a design by making the animations faster or slower
Description
Students create a digital device using LEDs that can help them to regulate their breathing and feel calmer. They will be asked to write some simple code, exploring animations and sequences.
Instructions
The goal is to create a working Calming LED device that you can use to regulate your breathing. This device can be created on a physical micro:bit board, or on the simulator in the MakeCode editor.
The challenge can be completed by using the MakeCode editor and writing a simple sequence of code as shown in the video/screenshot.
To develop the challenge, students can explore different animations and get creative with the animation they would like to see to help them feel calm or happy.
More information and video instructions at this link.
Share the link to your work in your
Instagram Bio
: tap the
Edit Profile
button on your Instagram and add the link to your work in the Website field. After that, create a new post, add a screenshot of your work, write "
Link in Bio
", add the hashtag #CodeWeekChallenge and mention @CodeWeekEU.
You prefer to share your challenge(s) on Facebook? EU Code Week will pin
a new Challenge post on their Facebook page
. You then just need to comment on the post with the link to your work.
Winners will be selected and offered Code Week goodies every day during Code Week between 9 – 24 October and announced on our Instagram and Facebook channels, so don't forget to check your notifications regularly.
Complete all the Challenges
Challenge completed? Print
the bingo card
and mark the little white bubble on the top left
Share your Challenge on social media and win some cool Code Week prizes
Just upload a picture with the completed row(s), column(s) or even better - the whole bingo - to Facebook, Instagram or Twitter
Make sure to use the #CodeWeekChallengesBingo

Example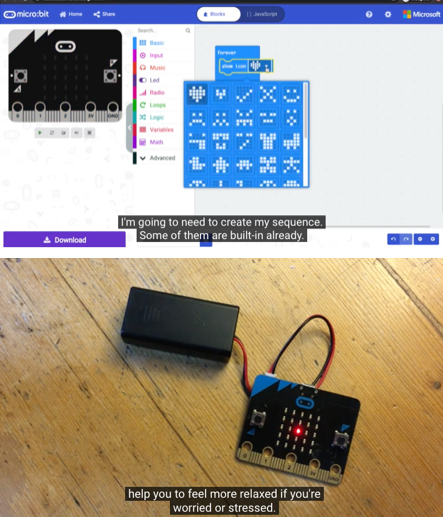 Click
here
to download this challenge as a word document.