From Wednesday, October 15, 2014 10:32 PM
to Friday, October 17, 2014 10:32 PM
ОУ "Васил Левски" - Разград
булевард "Княз Борис I-ви" 62, 7200 Разград, България
Млади програмисти от детска школа "Терелик" ще покажат на своите връстници и по-малки съученици как се създава програма на C++ . След приключване на работния ден (18,00ч. на 17.10), родители и общественост ще имат възможност да се запознаят със света на програмирането под формата на беседа с нашите преподаватели по информатика и информационни технологии.
Basic programming concepts

Robotics
Nearby upcoming activities:
Programming without computers
Fri, Oct 30, 2020 12:00 AM
Programming without computers Kindergarten games, without computers, but with colors, numbers and directions.
EU Code Week: Coding in kindergarten
Fri, Oct 30, 2020 12:00 AM
Coding skills are going to be so vital for our children in the future. Which stories do you use to teach children coding? There are so many different ways you can start to teach coding to your students in kindergarten, let's share our ideas. Join us in code 4 All is cw20-4RYgV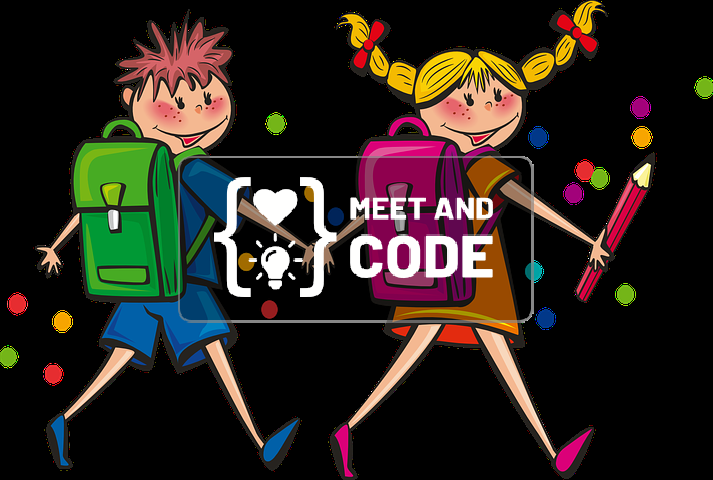 Împreună învățăm
Fri, Sep 24, 2021 3:00 PM
Evenimentul va fi organizat în cadrul Liceului Tehnologic Agricol, comuna Bărcănești din județul Prahova, prin intermediul platformei ZOOM. Elevii din clasa pregătitoare vor fi inițiați de colegii lor mai mari din clasa a V-a, în crearea unor scurte povești cu personaje utilizând Scratch. Aceștia, au lucrat cu doamna învățătoare Mariana Brătescu în cadrul câtorva activități, doamna urmând cursul organizat de TECHSOUP - "Predau Viitor", prin intermediul căruia și-a dezvoltat abilitățile de a lucra cu Scratch. Vor da viață unor personaje îndrăgite, pe care le vor prezenta altor colegi, părinților, etc. Vom organiza și un concurs, în cadrul căruia vom desemna cel mai ingenios personaj. Elevii vor fi împărțiți pe grupe. O grupă va crea povestea, altă grupă va crea costume personajelor din materiale reciclabile, altă grupă vor îmbrăca roboții cu costumele create și vor pune in scenă personajele. Astfel elevii mai mari îi vor învața pe cei mici. Este foarte important să inițiem elevii aflați la începutul drumului în tainele tehnologiei, să le dezvoltăm abilitățile de scriere creativă într-un mod inedit și abilitățile digitale, atât de necesare.