CodeWeek
Europe Code Week is a grassroots initiative which aims to bring coding and digital literacy to everybody in a fun and engaging way.
6-21 October 2018
Why learn to code?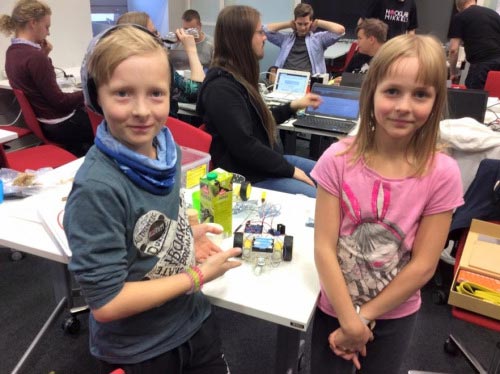 Today we live in a world that has been affected by rapid advances in technology. The way we work, communicate, shop and think has changed dramatically. In order to cope with these rapid changes and to make sense of the world around us, we need to not only develop our understanding of how technology works, but also develop skills and capabilities, that will help us to adapt to living in this new era.
Learning to code helps us to make sense of how things work, explore ideas and make things, for both work and play. What's more it helps us to unleash our creativity and work collaboratively with wonderful people both near us and all over the world.
Get involved!
Join an event
Coding is for everyone. Try something new and discover the fun of coding by joining an event near you.
There are plenty of events for any age and a variety of topics. Participation is free of charge and there are no prerequisites.
There's also a list of resources to help you get started with coding online right now.
Browse events
In the last edition
Europe Code Week 2017 was a huge success.
Let's make this year an even bigger one.
Partners And Sponsors
Help us expand the outreach and the impact of Code Week
Code Week is a grassroots initiative led by volunteers which has an outreach to hundreds of thousands of people around the world. We constantly seek partners and sponsors to help us expand. If you would like to be part of our community and sponsor our activities, please contact us.
Get in touch
Bring your ideas to life with #coding